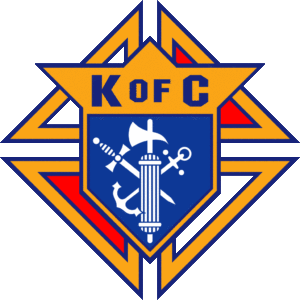 From the moment of our founding in 1882, charity has been the first principle of the Knights of Columbus. We are men of faith and men of action.
Knights are men who get things done. We volunteer our time to serve our parishes and our communities. And by working together, we were able to donate more than $1.4 billion and 664 million volunteer hours to worthy causes in the past decade.
Unity and Fraternity are the second and third principles of the Knights of Columbus. The Knights of Columbus was founded so that men could work together to serve their parishes and communities, protect the well being of their Catholic families, and support each other in faith and in many other ways along life's journey. The Knights of Columbus offers its members the opportunity to grow in their faith through living the example of a charity that evangelizes and personifying what it means to be a Catholic gentleman through the practicing of good works.
Becoming a Knight of Columbus
Becoming a Knight of Columbus can transform your life. As a Knight, you have the opportunity to support your parish, give back to your community and grow in your faith. If you'd like to be a part of an international organization of more than 1.8 million Catholic men whose principal work involves helping others in need, we'd like to meet you and invite you to join us.
Membership in the Knights of Columbus is open to men 18 years of age or older who are practicing Catholics in union with the Holy See.